About Us
Growing for ALL Australians!
Who we are
Since the early 1980s we've produced many millions of native plants from our nursery in the beautiful Jamberoo Valley, on the south coast of NSW. There are 2 arms to the business:
Jamberoo Native Nursery – our production nursery, which grows a wide range of Australian native plants for the retail, landscape, and revegetation markets.
Southern Bushland Repair – our revegetation division offers a comprehensive service for all aspects of revegetation from planning, contract growing and planting to site maintenance and reporting.
We're passionate not only about native plants but our amazing Australian environment.
We believe that growing Australian plants is the best contribution we can make to improving the environment, for now and future generations.
Jamberoo Native Nursery
Jamberoo Native Nursery
Production nursery specialising in Australian plant species
Supplying the retail, landscape, wholesale and revegetation markets
Servicing Australia wide
Provenance seed collection service
Comprehensive seedbank of east-coast Australia species
Wholesale supply only
Southern Bushland Repair
Southern Bushland Repair
Landscape rehabilitation and revegetation service, specialising in riparian areas
Project management and documentation
Large scale weed removal and control
Site preparation, planting and maintenance
Plant Native!
Plant Native!
Our collection of premium Australian natives presented for the retail market
Hardy, easy-to-grow species suitable for a range of conditions across Australian gardens
Fully detailed for retail presentation, including our highly distinctive Plant Native! labels
Available in pot sizes from 140mm – 25L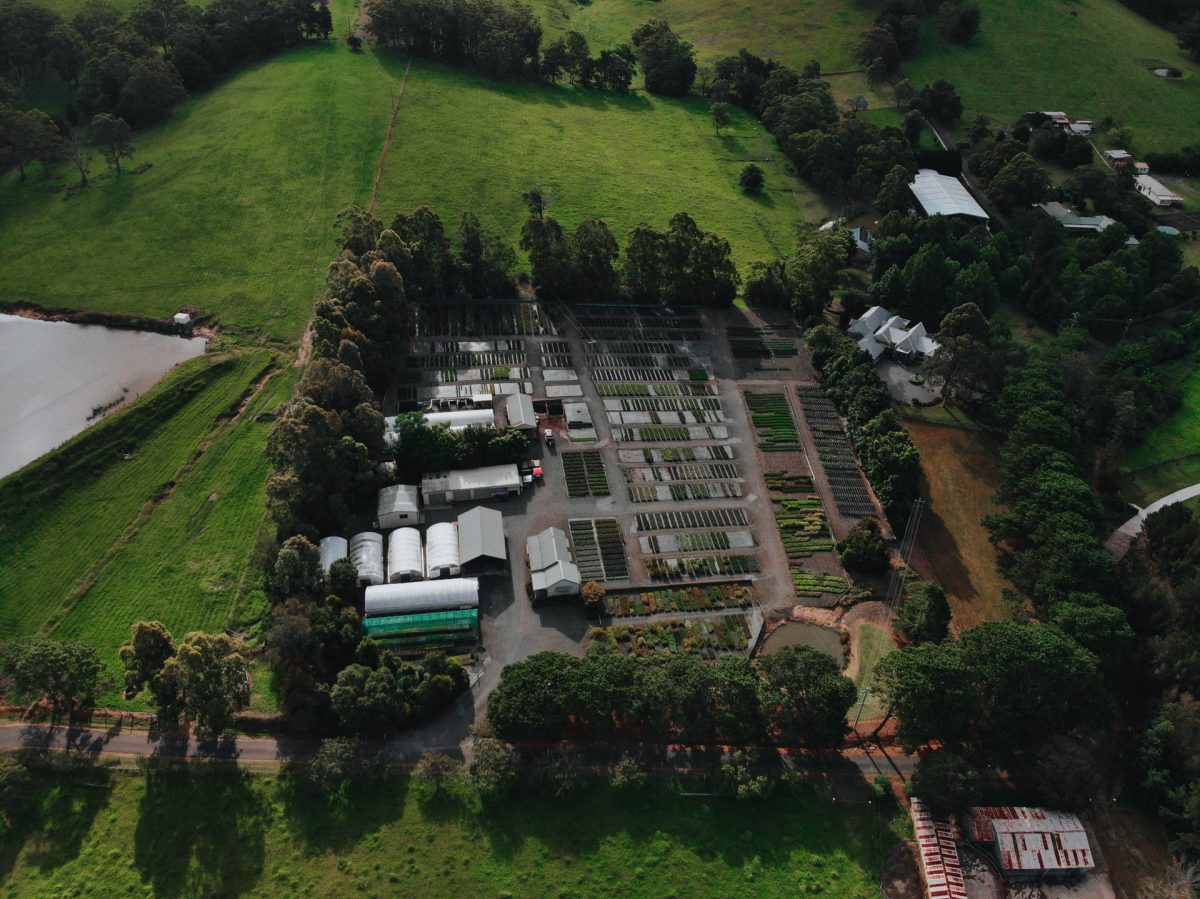 What we do
Jamberoo Native Nursery is a production nursery growing a wide range of Australian native plants for the wholesale, retail and landscape markets. We specialise in provenance seed collection and growing of tubestock for revegetation projects throughout the Sydney and Illawarra regions.
The nursery's sister company Southern Bushland Repair works in close co-ordination with the nursery to undertake revegetation works throughout the region.
We're passionate not only about producing the hardiest, healthiest Aussie plants we can, but also about the Australian environment. We believe that by growing fit-for-purpose species and educating our clients and the community on their importance in the environment, we're playing our part in the fight to alleviate climate change, vegetation and habitat loss in Australia.
With over 35 years of experience in the industry, we take pride in producing high quality plantstock while using industry best practice guidelines. We were the first business in NSW to be awarded EcoHort certification by the Nursery & Garden Industry of Australia (NGINA), a result of our sustainable environmental management practices, and we're also recipient of the Best Medium Production Nursery NSW award 6 years running(2007-2012), and the Best Medium Production Nursery Australia 2012/13.
"Growing hardy, healthy native Australian plants, and educating our customers and the community on their importance in the environment, is the philosophy that underpins everything we do."
Meet the team
Our business is as well known for the helpful voices answering our phones and friendly faces making our deliveries, as it is for our high quality plantstock, but there's a lot of talent behind the scenes too!
The team includes highly trained horticulturalists, skilled revegetators, trainees, drivers and multi-talented admins. All have one thing in common: they're passionate about native plants, and pride themselves on producing the best possible plantstock and providing our customers with a second-to-none level of service.
Here are a few of the team you're likely to meet on a visit to the nursery:
Geoff Bailey
Company Director
Nathan Sparkes
General Manager
Joshua Lane
Project Manager
Brenda Butler
Sales and Marketing Co-Ordinator
Dave Hogan
Production Manager
Rachael Graham
Office and Accounts Manager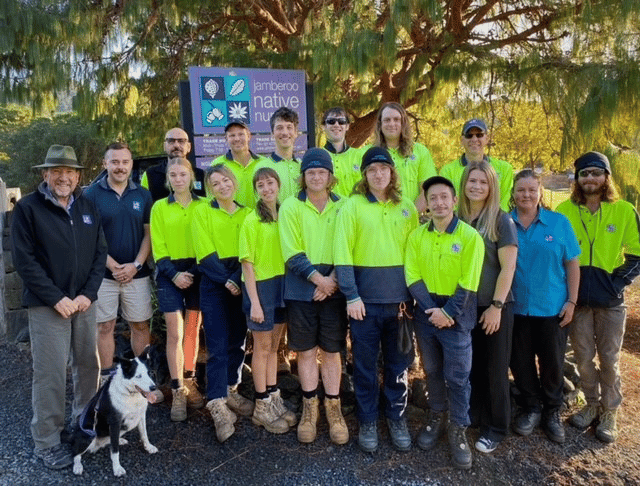 The Curramore Foundation
The Curramore Foundation is the philanthropic arm of Jamberoo Native Nursery and gives financial support to environmental causes close to our hearts, working in the native vegetation and wildlife fields.
The Foundation is named for the nursery's location, in the Curramore Valley, which is a little side-valley tucked into the folds of the Illawarra escarpment, and part of the bigger, better-known Jamberoo Valley. Although local projects will be the main funding targets, others from further afield which fit the following selection criteria will also be considered:
volunteer run
little chance of funding by government, or big business
in need of financial support
having a tangible benefit to bushland or wildlife
registered charity status.
The Foundation is a direct outcome of the business's success which owners Geoff and Kate know is due to the combined effort of the whole team over the years. Kate and Geoff hope that each employee will understand they are contributing to a bigger picture than just the work they get paid for; that more than just an accounting bottom line there is an environmental bottom line which is benefiting from their efforts.
Regular updates about the supported projects are posted on staffroom noticeboard, and whenever possible representatives of the recipient organisations visit the nursery to give presentations to the team about their projects.
Supporting WIRES Illawarra wombat mangagement program
For further information about The Curramore Foundation please contact us via the CONTACT page
WINNER! Best Medium Production Nursery Australia 2012-2013……. Nursery & Garden Industry Association
The early days
1985
Jamberoo Native Nursery commenced in the backyard of Geoff & Kate's Curramore home
1994
Construction begins on the current site
The water-recycling pond is dug
The first beds in construction
1995
Southern Bushland Repair launches
2008
Star Apprentice Nathan wins 2 big awards
Nathan 3rd from left, wins IPPS study scholarship to Sth Africa
Hort Apprentice of the year 2008, TAFE Illawarra
2010
JNN awarded Best Medium Production Nursery in Australia
National Awards night celebration (Sarah, Geoff, Kate & Nathan)
2022
Jamberoo Native Nursery today